---
Fly Model Nr.13 P-61 Black Widow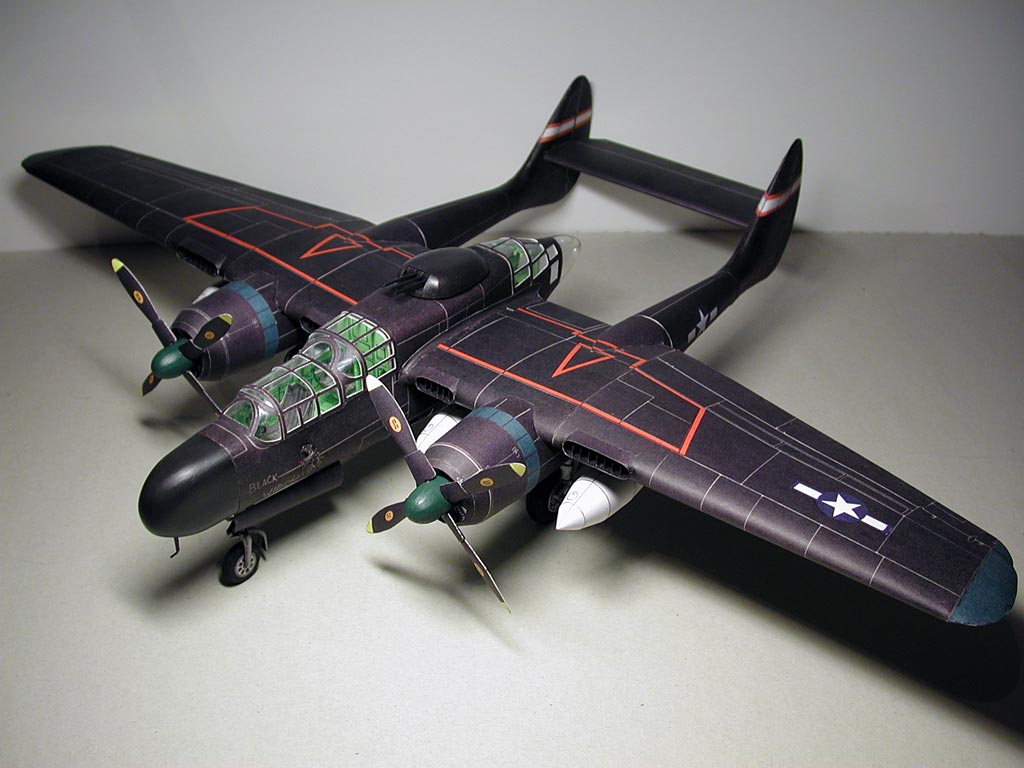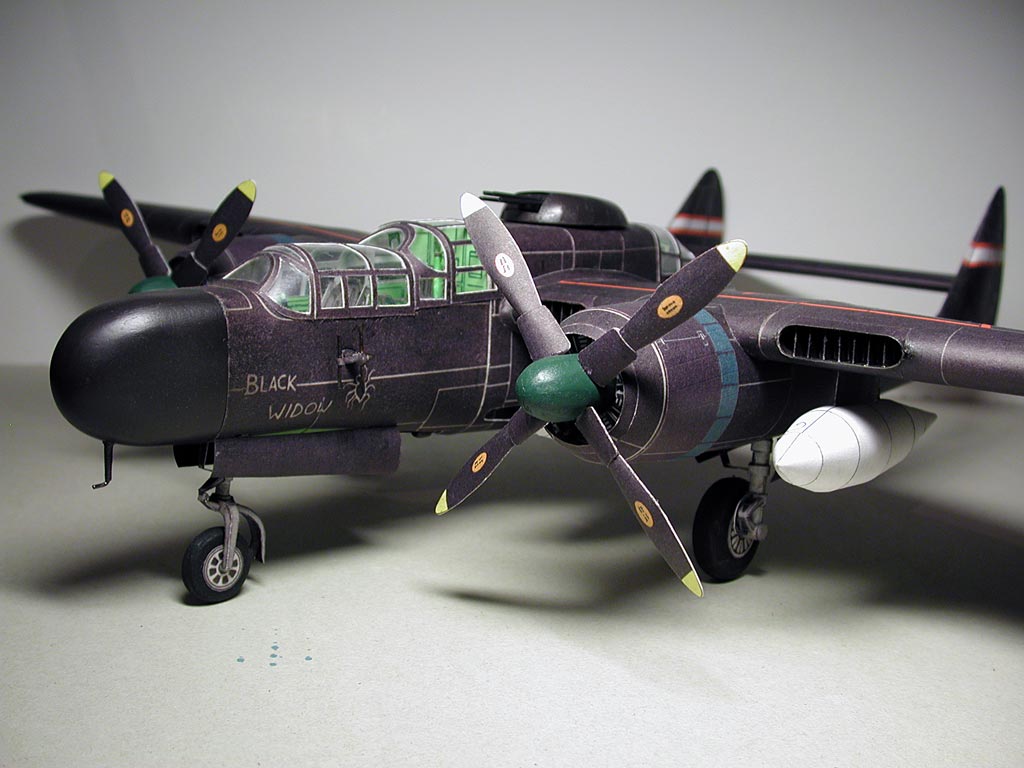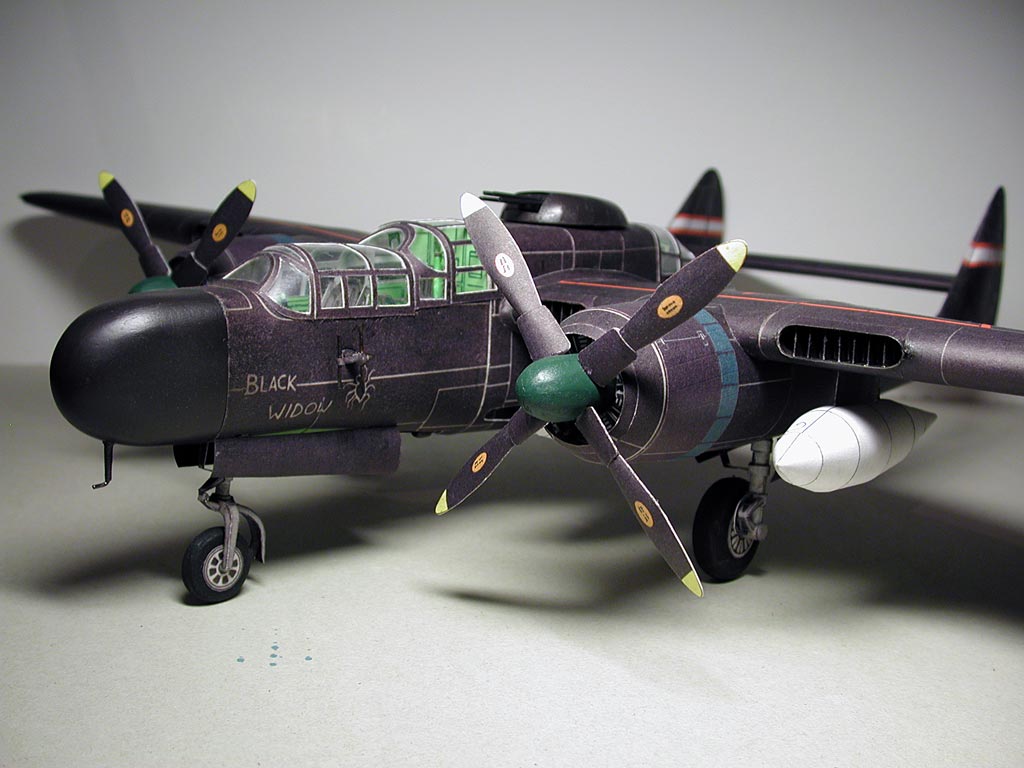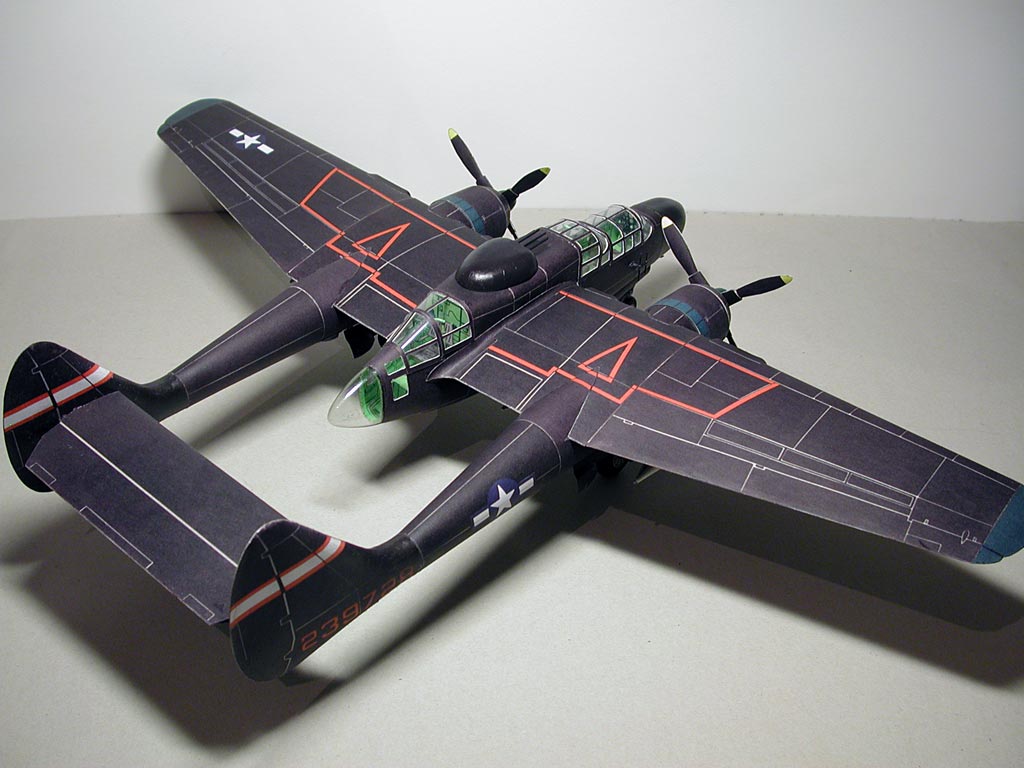 The assembly begins from the tail part of the canopy - a part that gives the most problems. My usual technology, when creating a canopy is using paper "glazing" as a mold for forming the canopy, is not very helpful in this case - the paper canopy generally has the wrong shape. For best results I have found is to cut out a wood "canopy" as my former and sand it to the right shape. After vacuforming I varnish the plastic canopy with clear acrylic Tamyia X-22.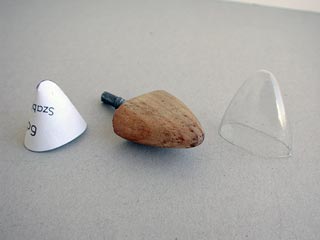 Next problem was the nose cone. It`s glued using many petals and the petals don't fit together very well. To correct this situation I put some epoxy glue inside of the nose.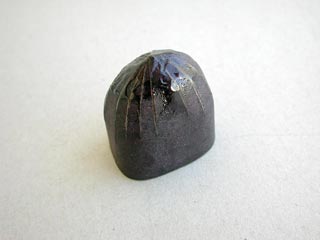 When it`s hardened I sand the nose to give a smooth surface and paint it black. The color of the P-61 "widow" is not pure black and it is tricky to adjust the paint colour exactly (I can`t).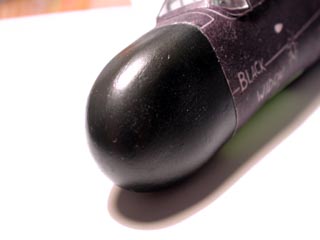 Fuselage assembly is easy, fit is very good, the main difficulty is glazing as there are too much pieces and complex shapes, the best way is vacuforming the whole canopy in one piece. In the nose segment I added ballast because this plane is a "tailsitter". The tail area has it`s own problems. The curved part of tail has a construction problem with unacceptable fit. There are many seams and cracks. The problem can be solved with Tamiya putty, then sanding the curved area before it's repainted. Not perfect but a lot better than it originally was.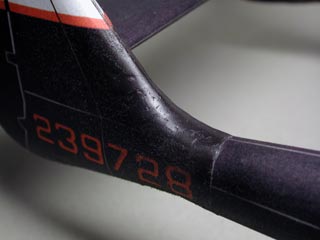 Wing attachement is good, no seams and the right dihedral. I filled the Gun turret with white glue, then I sanded and painted it. The propeller`s spinner was completed the same way.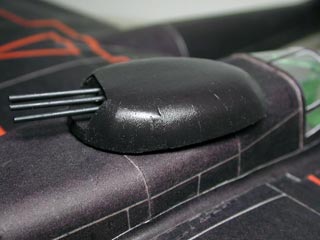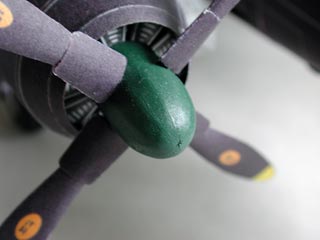 I made the Gun barrels from culms ( dryed grass) - very good material - strong, straight and any diameter from 0.8 to 5 mm and it's very cheap :) The tanks were repainted in PhotoShop because I have never seen black tanks on a P61 - the only ones are white (may be aluminium).
My main complaint is no wheel wells and fit problems in nose and tail area, nevertheless model is looking good.